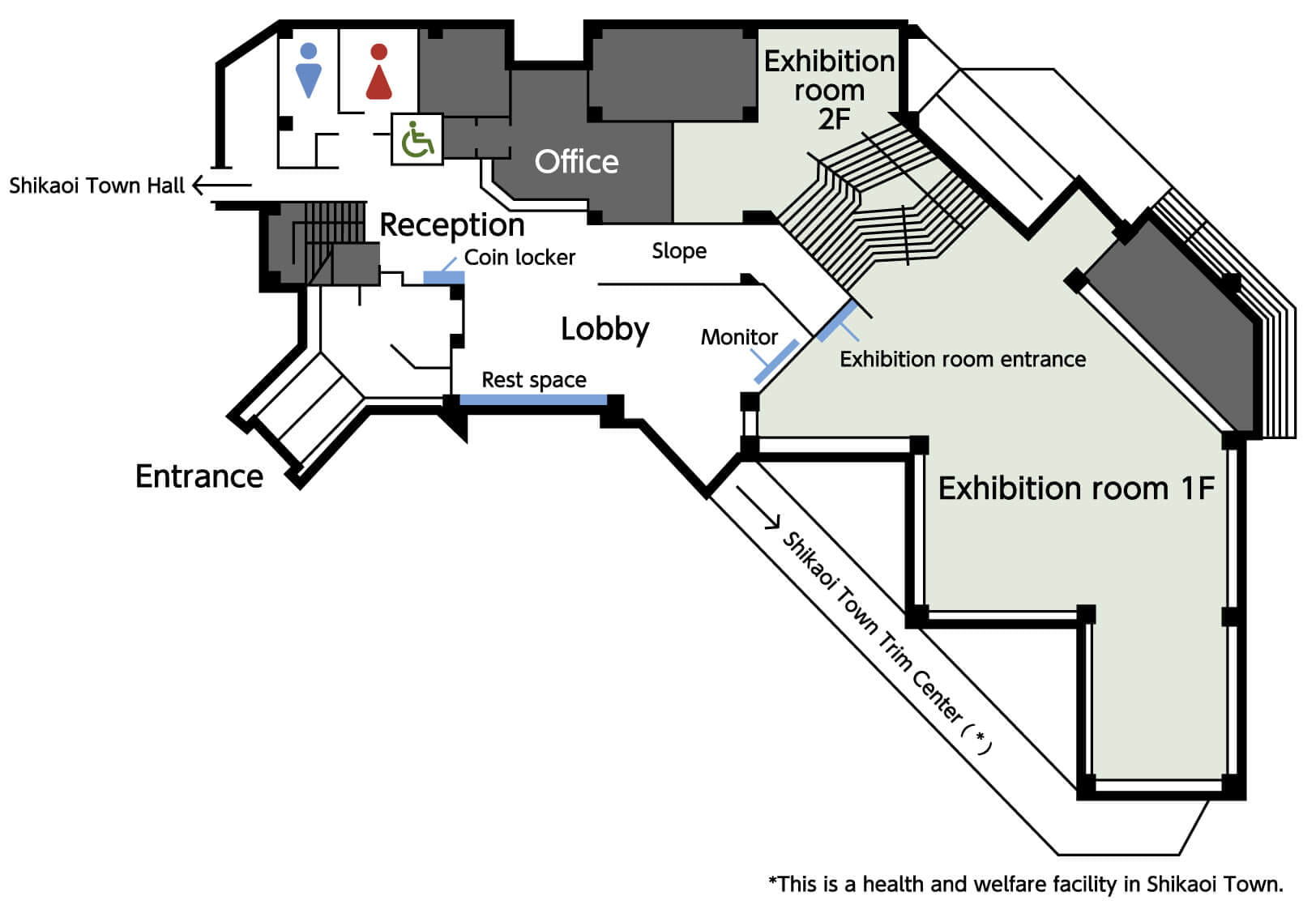 Reception

At the reception, you can purchase admission tickets, find information about the facilities in the museum, rent wheelchairs and strollers, rent audio guides, and buy museum goods. We have many original goods that can only be obtained here, such as postcards, clear files, and various books such as pictorial records. In addition, we also sell "Nissho Shikaoi Art Biscuits," a collaboration with Ryugetsu, a local confectionery company in Tokachi.

Lobby

The lobby is free to use, except for entry to exhibition rooms that require a ticket. Leaflets of each museum facility are displayed in the lobby, and coin lockers (100 yen return type, 8 units) are available. In addition, on the monitor, as an introduction to the appreciation, an introductory video (about 10 minutes) of Nissho Kanda is played. Guide dogs and service dogs are allowed in the museum.

Rest Space

There is a counter seat 'rest area' by the window. Related books and pamphlets are displayed, so it can also be used as an information space. Please spend an extraordinary time while enjoying the seasonal nature that can be seen through the large windows.

Exhibition Room

It features high vaulted ceilings and columns reminiscent of medieval cathedral architecture. The interior is divided into 1st and 2nd floors, which are connected by a staircase. It is used as a venue for special exhibitions, special exhibitions, and collection exhibitions, and works are replaced several times a year. In the case of the museum collection exhibition, about 30 items are displayed per term.