About Nissho Kanda Memorial Museum of Art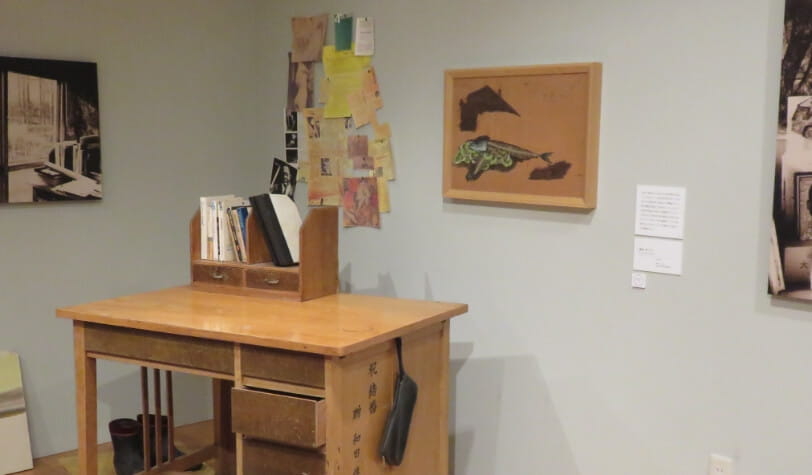 It was established to contribute to the promotion of local culture and lifelong education by collecting, storing, and exhibiting the works and other materials of Nissho Kanda, creating a place for exchange and interaction among the townspeople through art. (Kanda Nissho Memorial Museum Ordinance)
History
| | |
| --- | --- |
| 1983 | Kanda Nissho Memorial Hall Construction Preparatory Committee established |
| 1985 | Kanda Nissho Memorial Museum Construction Executive Committee established |
| 1988 | Kanda Nissho Memorial Hall preparation room established |
| March 1993 | Completion of Kanda Nissho Memorial Hall |
| June 17, 1993 | Kanda Nissho Memorial Museum opens |
| April 1, 2006 | Renamed as Kanda Nissho Memorial Museum of Art |
Architectural overview
| | |
| --- | --- |
| Design | Nihon Kobo Co., Ltd. |
| Construction | Shimizu Corporation |
| Total floor area | 1,256.5 square meters |
| Building structure | Reinforced concrete |
About the logo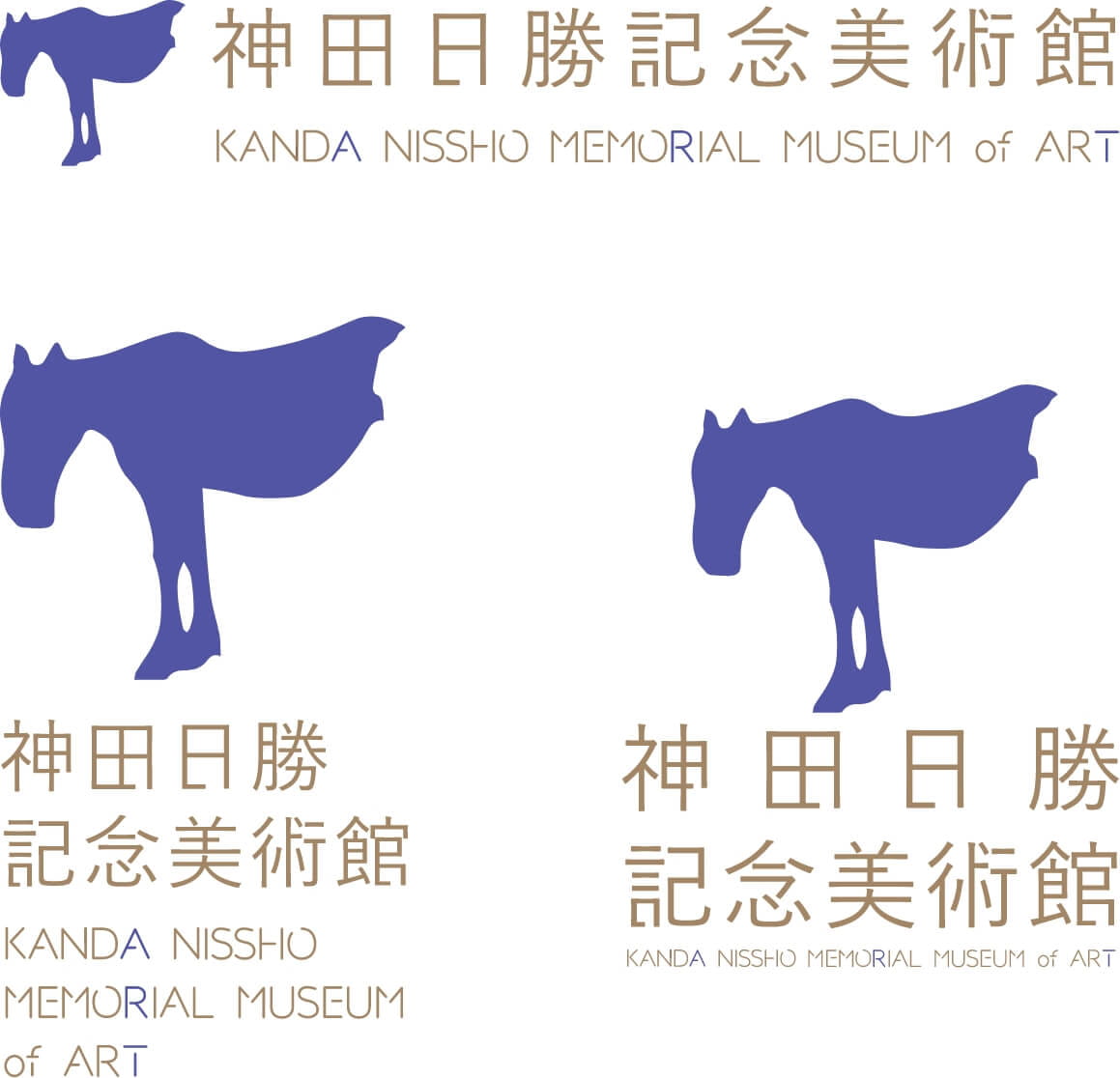 The logo was renewed on the occasion of the 30th anniversary of the opening of the museum. Like the old logo, Nissho's representative work "Horse (Unfinished)" is used as the logo. Because it is incomplete, it is a work that leaves room for the imagination of each viewer.
The logotype is also conscious of the world of Nissho's work by not writing all the characters but making them unfinished.
By coloring the letters "A", "R", and "T" that are hidden in the letters of "KANDA NISSHO MEMORIAL MUSEUM of ART", Nissho is introduced as a painter whose life and painting are one, and it expresses that "Nissho" and "Art" were inseparable.
"In the end, what kind of work you create depends on how you live your life." As this saying speaks, Nissho's work makes us feel strongly about Nissho's way of life.
It is a logo that incorporates Nissho's art and the world of his work into the logo mark and logotype.
Kanda Nissho Memorial Museum of Art
〒081-0222 3-2 Higashimachi, Shikaoi-cho, Kato-gun, Hokkaido
TEL:0156-66-1555
FAX:0156-67-7855
Parking lot:about 170 cars*Shared parking lot with Michi-no-Eki Shikaoi